Exploring the future of sustainable cities

Intelligent Living is an educational resource for BMW Education to help 14-16 year olds learn about the future of sustainability in cities. 
Overview

BMW commissioned a resource for their education website, to help students learn about the future of modern cities and living sustainably, coinciding with the launch of their i3 all-electric car.
Working with an educational specialist, we produced a series of interactive online modules (accompanied by printable pdf worksheets) to be used in schools by students, either on independent machines or as part of a group learning environment. 
The name and logo

As a team we looked at a few name suggestions and settled on my choice of Intelligent Living, to abbreviate to i-Living, referencing the i3. The name felt suitably tech-y and futuristic, and is really what the resource is all about, - harnessing intelligent tech to become sustainable. 
Choosing Arvo as the main typeface with its chunky slab serifs, emulating the gridded systems of modern cities, I created a logo mark using the lowercase 'I' and 'L' of the resource title, arranged to show a face, - a reference to the human element of design in creating intelligent, sustainable solutions. It also feels a little like a plug socket, - perhaps somewhere you might plug in and charge your new electric vehicle.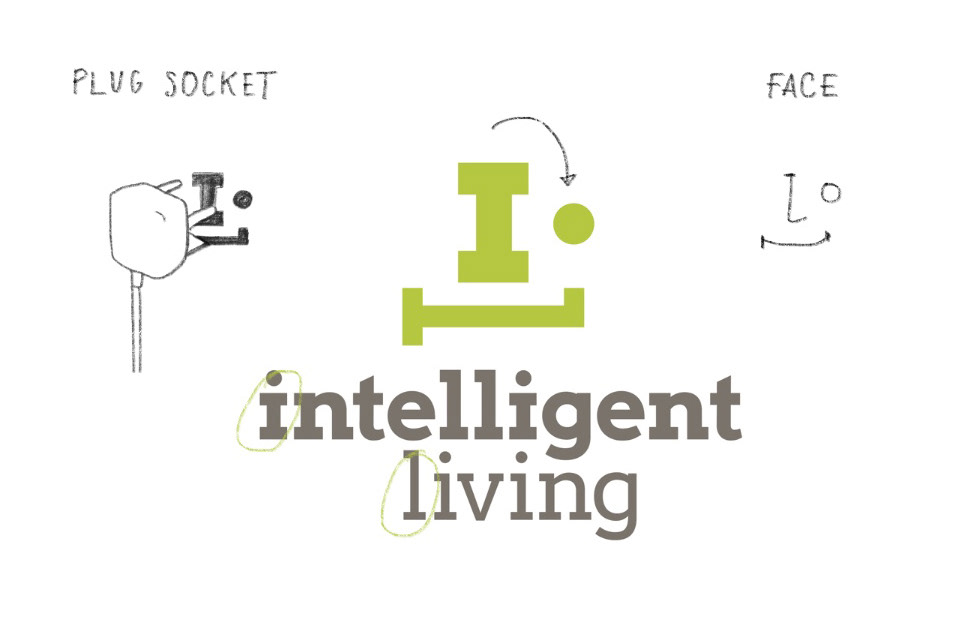 An illustrator was commissioned to create visuals of sustainable and not-so sustainable environments, including various educational points of interest. The modules were structured around exploring these, to deliver information in an interactive way so that students can discover information for themselves and make their own connections. I worked with a front-end developer to get these illustrations animating. It's fun to watch the little cities at work! 
Each interactive screen is designed with various layers of information that can be discovered by clicking on different elements, using smaller parts of the illustrated scenes to break up information and deliver the facts in a visual way. Each module ends with a scored quiz, for which I designed simple activities with drag and drop interactions, using colour to aid the communication of information.
The digital resource is accompanied by a series of worksheets and notes for teachers, colour-coded by module.